REVIEW:
Skin Life Facial Wash
Gifted By Cowstyle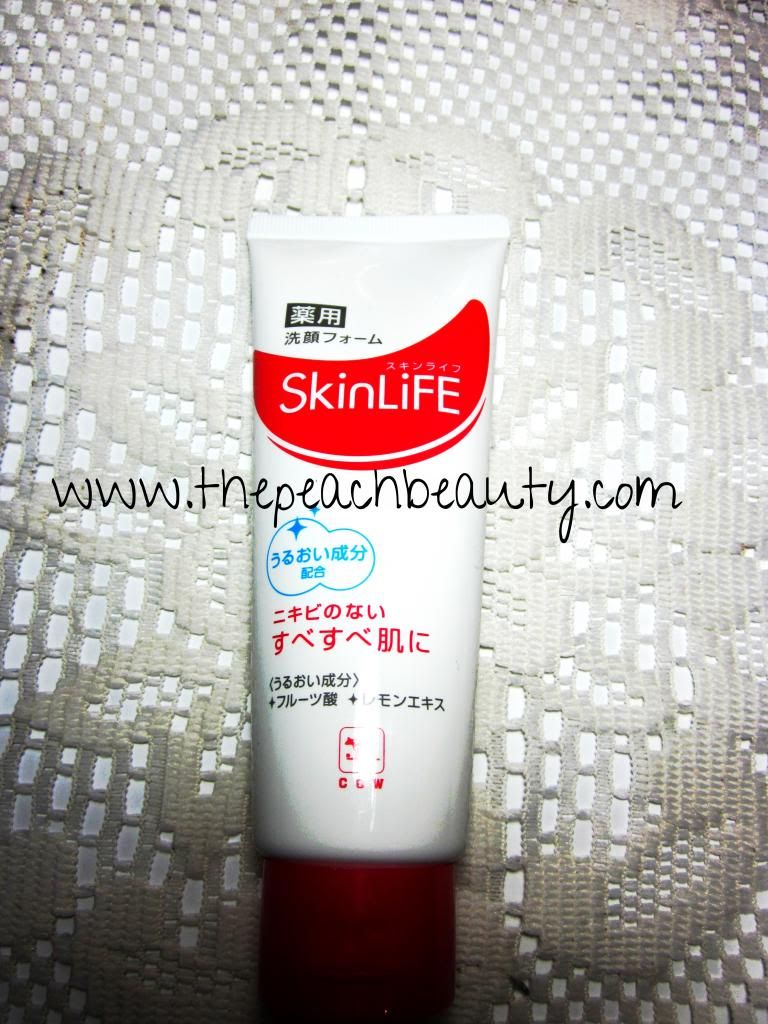 Hello Peach!
by last march i got gift from cowstyle..
i just won cowstyle product only by share and like on their fanpage..
(that whats i must to do join the quiz) *teheee*
sorry for my friends on my facebook, timelines drowning with my spamming ..
i got so very excited waiting my packet arrived...
to be honest, it takes time to waiting this product ..
it took 2 month just waiting this package arrived at my home safely..
but its ok, ain't change my excitement to keep waiting and waiting.. :p
here is the product i'm talking about:
Cowstyle Product Facial Foam
Cowstyle Best Seller Flyer
and here is about the swatches:
and here is the picture closer and details:
Instruction Cowstyle Facial Foam
the instruction in japanese language :
Japanese Word
(trust me, i have no idea either)
Description of Product:
Cowstyle Facial Foam
: cleaning and less oil on face. camouflage scars acne. Also, make the face glow and bright after washing face with the skin life foam.
How is the texture and what is the function?
Cowstyle Facial Foam
: the texture is obviously foaming, because it's a foam texture.. lol *palm face*
and the function is good for the acne or blemish skin.. because the skin life edition is intended for people who has acne problem skin.. not only sell the facial foam, but they also have another treatment skin life for the acne problem! *save a bit money going to the expert or doctor*
What i love?
after i washed with this cowstyle skin life, my skin face a bit lifting ..
and my face totally clean after using this product.
my face feel fresh and cool..
love it this product!
and even my acne is not totally clean yet, but it does prevent my acne to come back..
so interesting!
What i hate?
so far until now it fine on my face..
i don't get any irritation or my face turns red because i used this product..
well, its good!
How Much Does It Cost Skin Life Facial Wash?
it cost maybe around 49.900 IDR (Indonesian Rupiah)/ 5-7$
maybe you can check on their officially website..
CLICK ME
just to make sure i'm not wrong to tell you the price tag..
because the price can change anytime by the cowstyle company...
How to purchase Skin Life Facial Wash?
you can find it in the outlet collaboration with Cowstyle company.
involved: Guardian, PAPAYA, Metro, Watson, Yogya Super, Setiabudi Super, Grand lucky.
or you can buy it online on:
Sukamart -->
Click Me
Officially Account Cowstyle For Further Information?
so, i think that's all about my review..
let me know what you think..
please drop your comments on my post!
THANK YOU FOR READING MY BLOG!
good luck everyone!
Love/Lief/Tresno,
Clara xxx