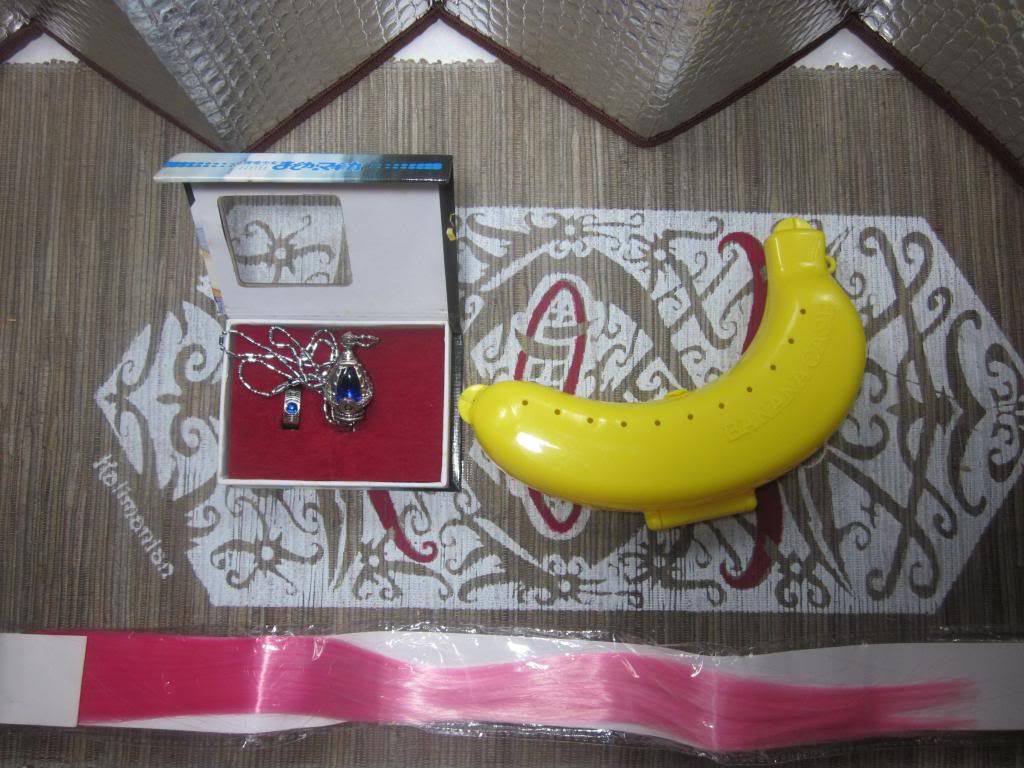 so by the end of march i got my another packet which arrived safely at my home..
i got giveaway from the owner of Lolidreamland Blog's..
big thanks the owner picked me as the runner up winner by rafflecopter..
i got couple of things as my prize.. most of all my prize all about Japanese..
hair clip, rings, necklaces, and also banana case...
wondering what do it looks like my prize?
and here is the picture..
My 2nd Winner Prized
Giveaway Lolidreamland
Wanna know Lolidreamland Blog's Deeper?
Lolidreamland Blog:
Click Here
Facebook Fanpage:
Click Here
Twitter:
Click Here
Instagram:
Click Here
Loli Dreamland Hold Card
so, i think thats all about my review..
let me know what you think..
please drop your comments on my post!
THANK YOU FOR READING MY BLOG!
good luck everyone!
Love/Lief/Tresno,
Clara xxx