By: @ClaraNovK
Hello guys,
today im gonna review about Softlens..
most of girls will love this because you don't need to wear glasses if you want to go special event..
sometimes wearing glasses bring you so many problem..
example: your eyes will tired easily, and also glasses is just blocking your truly beauty..
so softlens is bring you best solution for your eyes problem ! :)


and i really love using grey softlens..
i dunno why, i just feeling sexy if im wearing grey color ..
more mysterious and sexy :p
then i bought this X2 product..
edition Ice N1
color Grey
Here is the picture from this Product..


Description from this product:
58% Polyhema, 42% Water
Diameter: 14.5
sterile
and only 6 months supplied
(means after you broke the seal, it will be expired for 6 months later)
And this is softlens after i open it ..
grey, soft and beautiful

applied softlens on my eyes..
my eyes look bigger now ..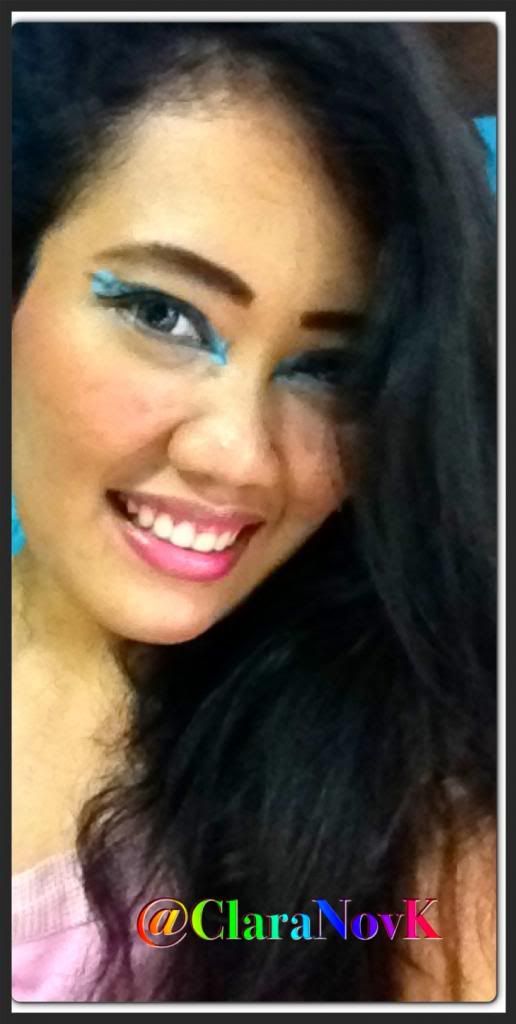 My Final looks with softlens Ice N1 Grey
make my eyes looks bigger..
and really nice grey color
looks more natural and beautiful <3 love it
and i don't need to drop water softlens when i go outside..
very comfortable and easy to use
What i hate?
so far until now, i love it this product..
i forget how much does it cost exact for this softlens..
but all i remember it cost less than 50 thousand rupiah..
maybe it around 39k - 49k rupiah..
so cheap right? haha
and also nice product..
Where you can purchase this?
the last i purchased this on Batik Keris Mall Puri Indah..
Jl. Puri Agung, Jakarta Barat, No 144.
so what do you think?
drop some comments on my post below..
let me know about your very honest opinion..
:)
Thank you for reading my blog!
and good luck everyone ..
love/lief/tresno,
Clara xxx